ALLTOP Pretty Unique 4W Square Solar Pathway Light Outdoor Waterproof LED Solar Cube Home And Garden Light
Short Description:
Solar light: With its economical design, the street light has solar panels, which can absorb solar energy during the day and automatically turn on and save energy at night. Enjoy free lighting throughout the night! They are perfect for your walkways, walkways, gardens, decks, terraces, etc.!
Easy to install: These lights can be installed without wiring because they are completely wireless. This outdoor waterproof solar garden light can be installed in just a few steps and can illuminate the night at any time.
Weatherproof: Our outdoor garden lights are made of corrosion-resistant stainless steel and are durable. IP65 waterproof rating, you don't need to worry about exposing light to rain or snow.
Wide range of applications: You can use it in any outdoor, such as gardens, lawns, villas, paths or courtyards. Cool white light helps to create a romantic and comfortable atmosphere, suitable for daily and festive decorations. Light up your lifestyle.
FOB Price: US $0.5 - 9,999 / Piece
Min.Order Quantity: 100 Piece/Pieces
Supply Ability: 10000 Piece/Pieces per Month
:
Product Detail
Product Tags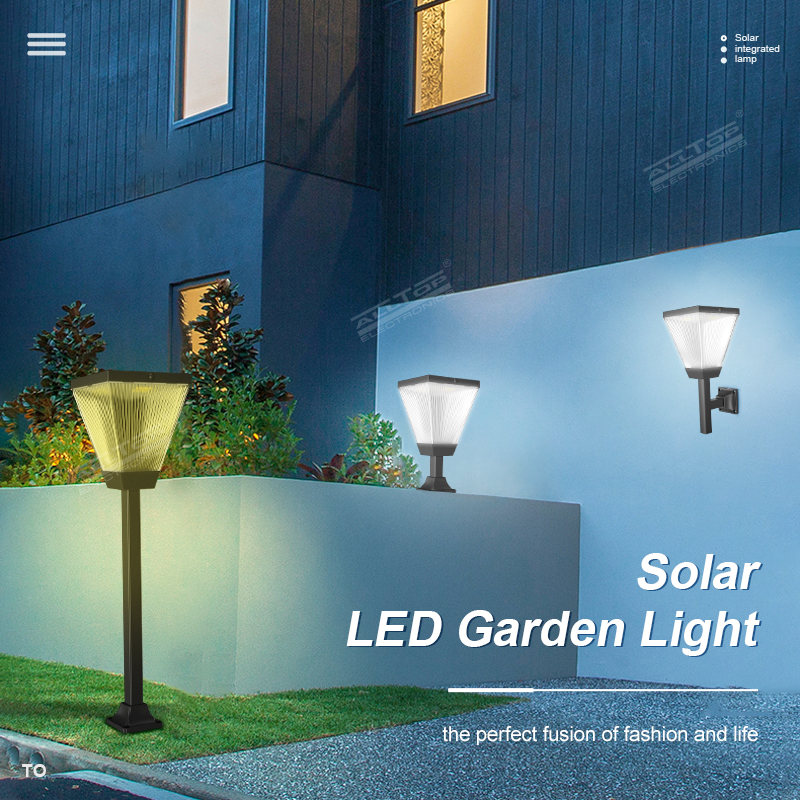 This solar outdoor light absorbs solar energy, automatically charges during the day, and illuminates at night. The square pattern creates a technical vibe and adds a decorative touch to the outdoors. Perfect for decorating your home's patio, trail, porch, trail, deck, pool, patio, garden, walkway, camping, and more.
The LED garden light is IP65 waterproof and lightning proof and can withstand various outdoor environments and weather conditions. Operating temperature: -20°C-65°C.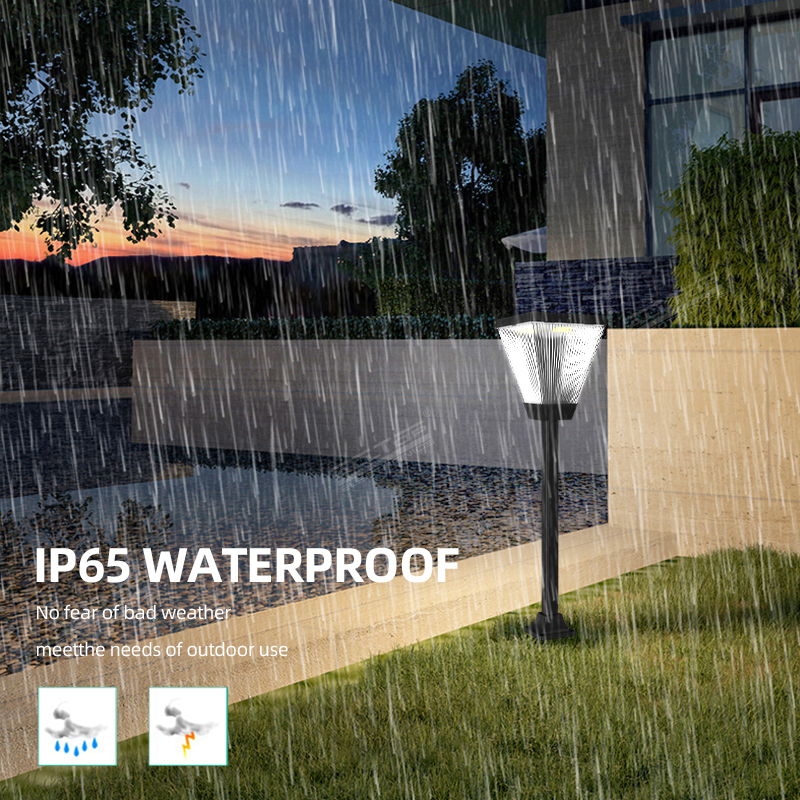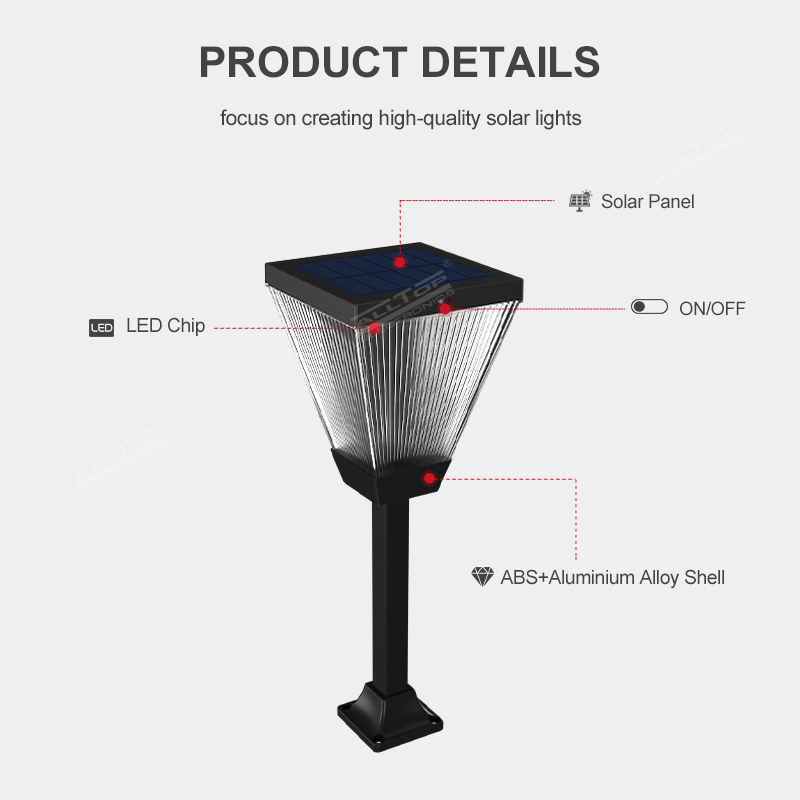 The LED chip is a semiconductor chip that emits light and is not easily broken, so that its service life can reach 50,000 hours, while the ordinary incandescent lamp has a service life of only one thousand hours.
The outdoor street lights use polycrystalline silicon photovoltaic panels, and the photoelectric conversion rate is increased by 25%. A full charge takes only 6-8 hours. Built-in 22000mAh high-capacity lithium battery, the LED solar garden light can last for about 2 rainy days.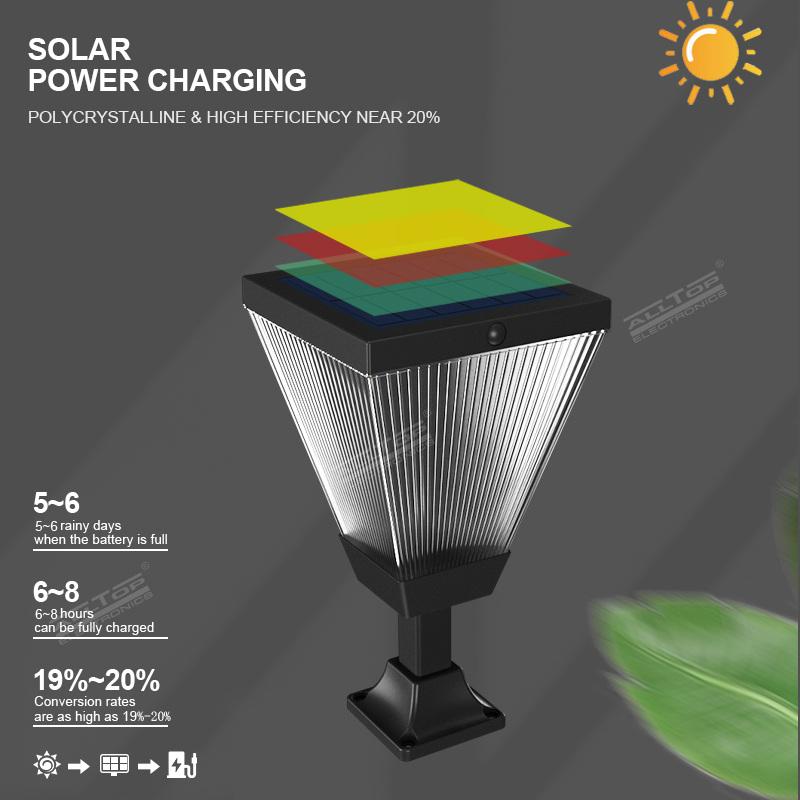 ---
Next:
ALLTOP China Wholesale 40w Outdoor Fishing Home Camping Mobile Portable Solar Power Energy System
---
Related Products