This is our patented intelligent solar LED flood light with remote controller.
For this model we have 150w and 250w for customers' selection.
This solar LED flood light includes one solar panel, batteries, LED chips and one built-in solar controller.
And we also offer a remote controller for customers to turn off the solar flood lights when they are still sitting on the sofa yet don't want the lights to be on.
In they daytime the solar panel charges the batteries inside of the solar flood light for 4-6 hours, while at night the lights will keep working for more than 15 hours.
As the dark of night approaches the solar flood light starts to work automatically. It lights the way we back home without costing any coin.
Our suggestion for installation is that we should keep the solar panel in the best position to make full of the sun power in the daytime so that the light can keep working for a longer time.
More importantly, we are supposed to keep the solar panel away from the shadow of tree leaves, buildings, or any other things blocking the sunshine cast on the panel. Whether the sun shines on the solar panel directly matters a lot in charging.
We widely use A level poly-crystalline solar panel for our solar flood lights to ensure their charging efficiency.
And for the battery we use LIFEPO4 to guarantee its durability and safety during functioning and delivery. Speak ing of the LED chips' brand we apply Bridgelux imported from USA  on lamps with a lifespan of 50,000 hours. And there is merely 5% light decay after working for a long time.
For this solar flood light we will offer 3 years' warranty for our clients and good after sales services 24 hours' online would be provided.
For damage caused by non-human factors during 3 years' we would be glad to offer free spare parts for replacement.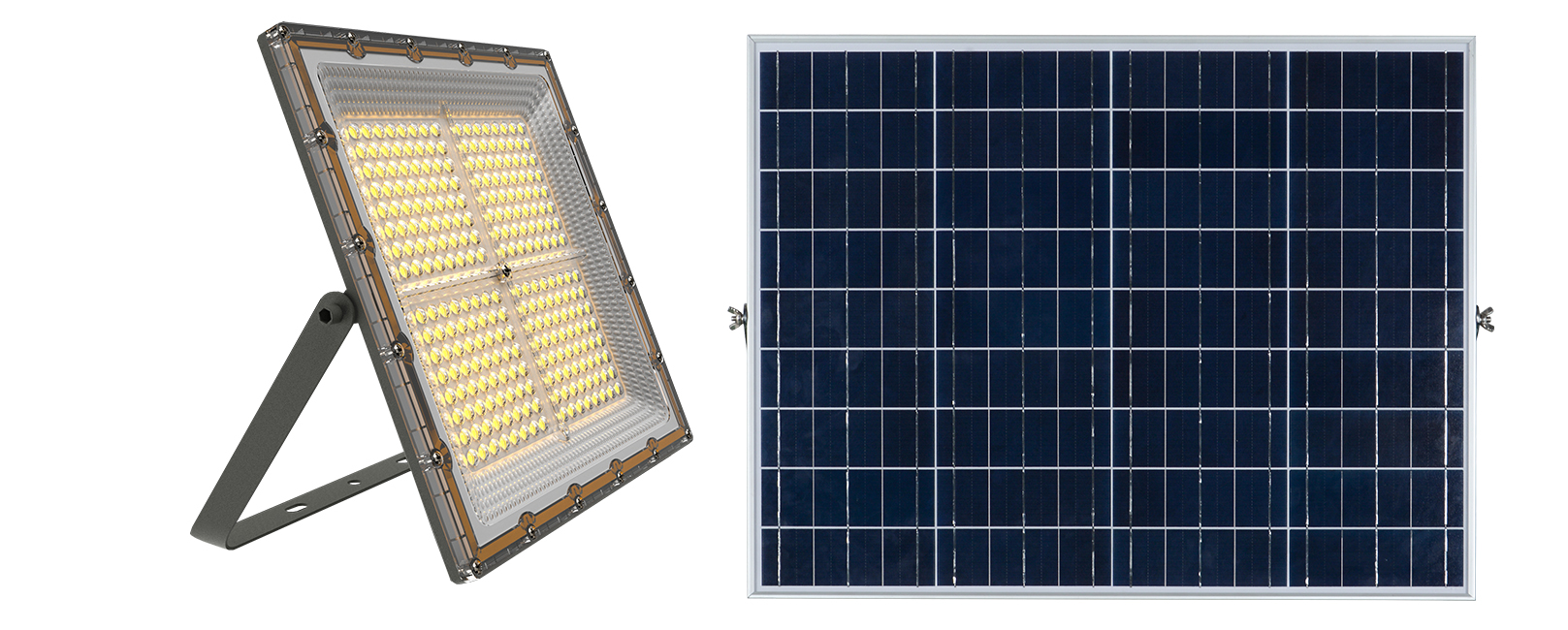 solar energy flood lights,smart solar pir floodlight
https://www.alltoplighting.com/alltop-high-lumen-solar-light-waterproof-ip65-outdoor-150w-250w-solar-led-flood-light-product/
---
Post time: Aug-01-2022