Solar Street Light Project
The function of solar street lights has always been regarded as an environmentally friendly and energy-saving lighting system. Do you want to experience the ALLTOP high quality certified solar streetlights to decorate your courtyard?
The solar street light launched by ALLTOP is such a product. In addition to the large and small roads, it can also be installed in places where high-power street lamps such as parks, courtyards and walls are suitable for installation.
Moreover, in order not to affect the appearance of the environment, the shape of the A solar street lamp adopts a design different from that of the ordinary street lamp, and the traditional planar appearance and one-way illumination are discarded. The design illumination angle is wider. Let pedestrians see more light and scenery.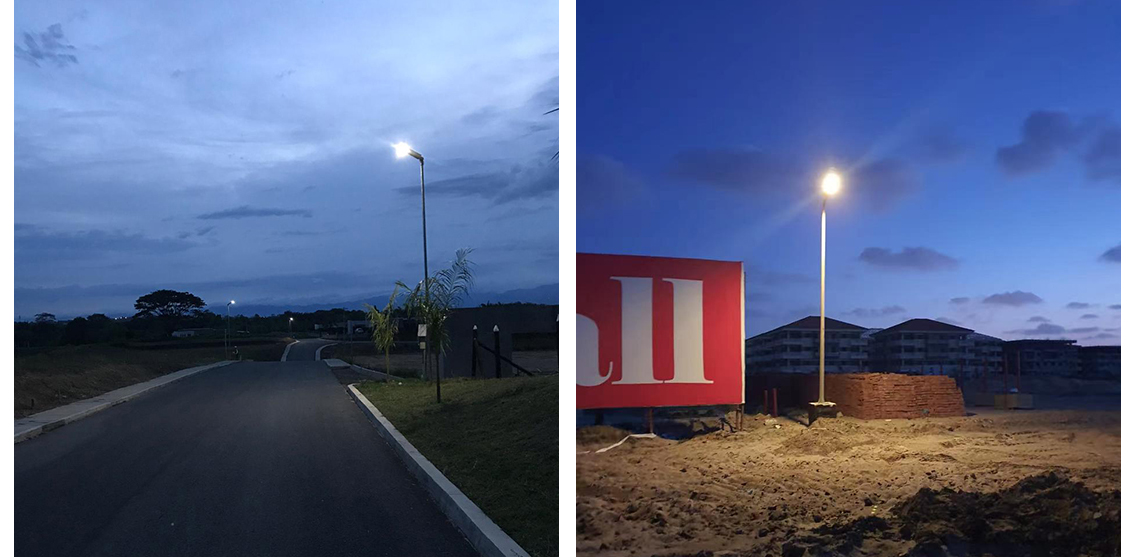 The solar street light adopts the LED light source, which has high luminous efficiency, large illumination angle, high chip quality and long service life. Under the control of the intelligent controller, the solar cell module supplies power to the battery pack during the day, and the battery provides power at night to achieve light load. The DC controller can be used under any conditions: sunny or rainy day to ensure that the battery will not be overcharged or overdischarged for a long time, with intelligent light control, time control, sound, temperature compensation and lightning protection, reverse polarity protection. The controller generally adopts advanced non-contact control technology and advanced lighting control function, which can automatically light up at night, automatically turn off the light during the day, and the light control can also realize the timed light off and the light is automatically turned on at night - switch mode function.
---
Post time: Dec-07-2021