Alltop High Quality Solar Garden Light
What beautiful scenery, we are very happy that our solar garden lights illuminate the darkness and bring warmth to people. The picture is the customer's feedback picture. We are very grateful to the customers for their affirmation of our products.
This garden light is fully charged by solar energy, charging for 6 to 8 hours, and can work for 10 to 13 hours at night. There is no need to arrange any cables, just make sure it can get the sun during the day. This garden light has two color temperatures, natural white light color, and warm light color. And it has 4 installation heights, the highest is 60cm.
Its lamp body is made of aluminum, which is very textured, more durable and sturdy, and looks very high-end overall. The waterproof grade is high, high temperature resistant, and we provide a 3-year warranty, so there is no need to worry about any quality problems. It has a wide range of applications, suitable for gardens, lawns, parks, trails, pathways, and even as a wall lamp.
5w led solar garden light I can hardly not love it, if you are also interested in it, please contact us.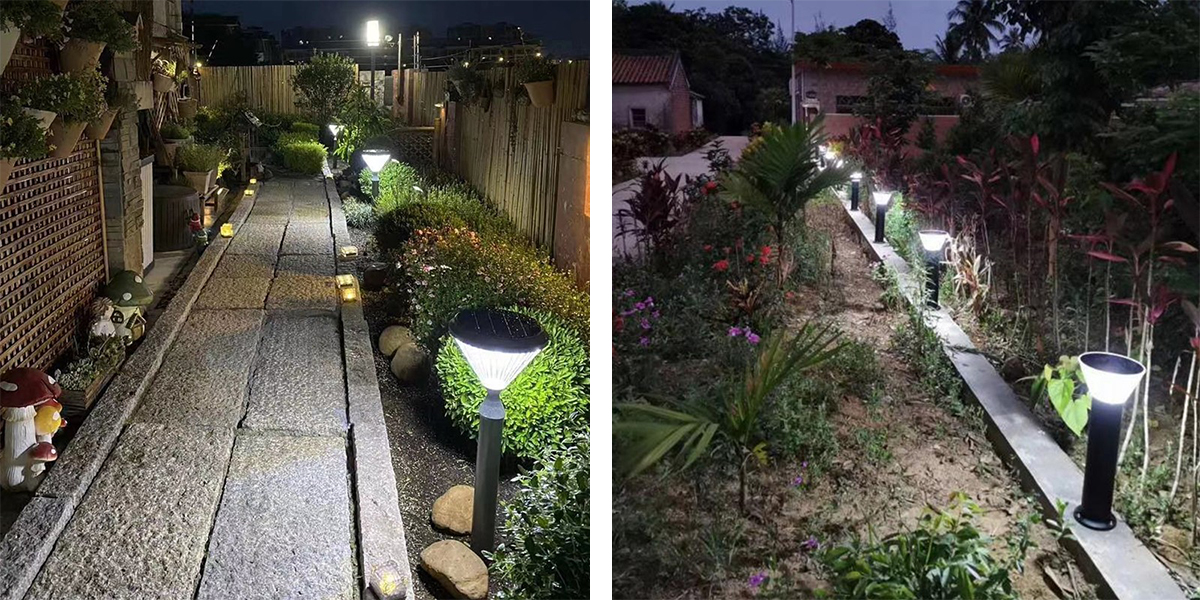 ---
Post time: Dec-10-2021